Presenter: Prem Bhandari, Ph.D.
Evaluation Coordinator, School Feeding Program in Cambodia, Konterra Group
(Formerly a Research Scientist at University of Michigan)
Life Member and Chair, Distance Education Program,
Association of Nepalese Agricultural Professionals of Americas (NAPA)
Vice President and Life Member, Asta-Ja USA Date/Time: March 19, 2021
Time: 7:30pm-8:30pm (MDT)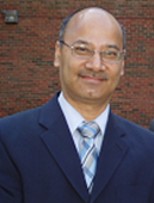 Dr. Prem Bhandari is a rural sociologist with a background in natural resources and demography. His research interest focuses on the socioeconomic and cultural determinants of migration, fertility, and population health in developing countries. He also focuses on population and environmental relationships. He is involved in various research and training programs in Nepal. He offers short courses in social research methods that include survey data analysis and introduction to survey research in the region. Currently, he is a Co-Investigator in two funded research projects: Ideational Influences on Migration, an analysis project, and Labor Outmigration, Agricultural Productivity, and Food Security.
This presentation examines various aspects of remittance which enter Nepal including its social and fiscal impact on the society at large. It empirically examines the productive and consumptive uses of remittances by remittance-receiving households of a remittance dependent setting of rural Nepal. Specifically, this presentation examines the relationships between the amount and the various uses of remittance including their use in production and consumption dimensions. The conclusions have been developed utilizing the detailed household-level data collected from the Chitwan Valley of Nepal, a rural migrant-sending setting of southern Nepal.